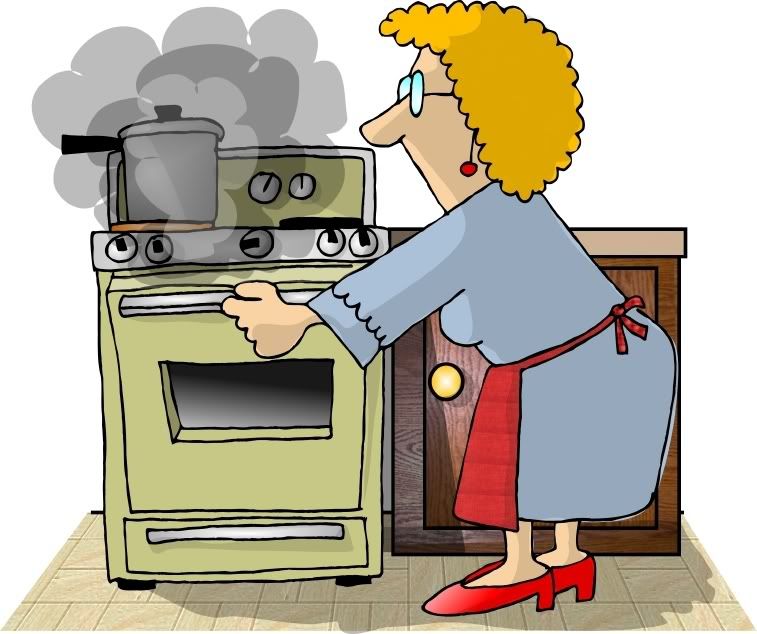 Thanksgiving
Well, Thanksgiving is a week away, and in just seven days, many of us will find ourselves cooking and baking our little hearts out. I know to some it feels like work--and it is (or can be) a lot of work. Me? I prefer to think of it as creating memories.
We spent almost every Thanksgiving of my childhood at my grandparents house, in the country in the middle of nowhere--and without a TV! I'm not sure how this particular tradition started, but my mother was always in charge of making the turkey and stuffing. Mind you--we lived the greatest distance from my grandparents' home. I had an aunt and uncle who lived much closer, but each year my mother got up while it was still dark and got the turkey roasting. She'd also make the oyster dressing and perhaps a pie, leaving only more pies and a side dish or two for my grandmother to make. Funny, but I don't recall my aunt and uncle providing anything for the meal.
I guess I believed that no matter what size turkey you fix, you absolutely have to get up in the wee hours of the morning to roast it. I know that's what I did. Imagine my surprise when the turkey was done by mid-morning! I think I have missed making turkey one Thanksgiving since leaving college. It didn't matter if I was going to be alone or with friends, I needed (and that is not too strong of a word) to remember that tradition--though I am much better at timing things now.
This Thanksgiving will be a bit strained for me, as tomorrow is my last day at my full-time job. I may not qualify for unemployment because I have my own business; they don't seem to care that it doesn't make any money. At first, I thought about skipping Thanksgiving. But, there are some things you just can't do, and skipping Thanksgiving is one of them. Yes, the bird will be smaller, and there probably won't be as large an assortment of side dishes, but I do have the ability to put together a meal, unlike many in our country. If you have something to be thankful for this year, I ask you to please consider those who are having a difficult time finding any reason to give thanks. At the bottom of this blog page is a link for America's Second Harvest. Please consider clicking on it and making a donation--perhaps the cost of one meal. That small act will do big things--it may help someone find the strength to have hope, and for that, we will all be thankful.
Turkey Day Blessings,
Ida